Description
LP 569CA Wrist Thumb Support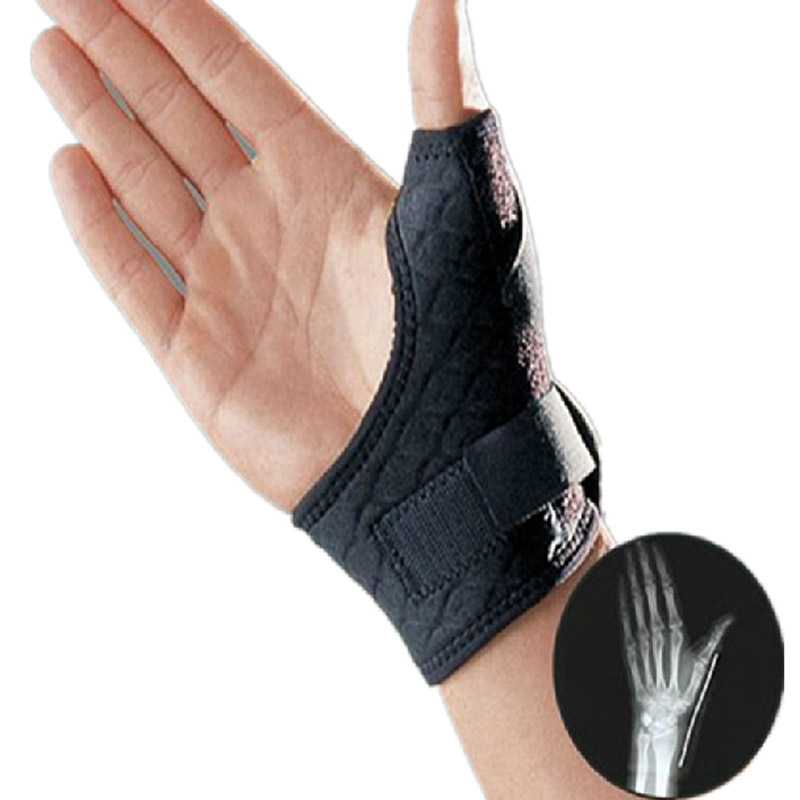 Metal stay for partial immobilization of thumb. Prevents De Quervan´s disease and supports weak or injured wrist.
The CoolPrene® can relieve pain, swelling and stiffness, and help injuries recover faster.
Provides protection and compression for weak and overstressed Thumb & Wrist, especially useful for Repetitive Strain Injury RSI.
For postoperative wrist/thumb problem, sprain, strain, arthritis and protection against trauma.
Stretch fabric ensuring comfort all day usage and easy slip on/off

Size: measure circumference of the wrist
| | | |
| --- | --- | --- |
| One Size | 12.7-22.9cm 5-9" | |
| | | |
| | | |
| | | |
Hand wash in cold water with mild soap. Rinse thoroughly.
Air dry at room temperature. Do not machine wash or dry.

Should a rash or irritation occur, discontinue use and consult your physician.
LP has been recognized as the industry leader in the sports medicine category and in technical protective wear, and has been well received by sports medical professionals.
Our goal is to design, manufacture and market technically advanced products for injury prevention, injury treatment and performance enhancement to athletes and sports enthusiasts. Extensive research, innovative design, and our passion for comprehensive protection lead to the creation of LP's CoolPrene® material; as well as the introduction of MaxWrap® that revolutionizes the concept of taping.
Success stories from athletes who have benefited from these innovations inspire us to keep creating high performance protective supports to meet their athletic needs.
View All
Close